Instrument Calibration, Repair and Sales
Australia's leading calibration laboratory. Established 1989.
Insulation Resistance Tester Calibration Service
Calibration of insulation resistance testers is important to ensure that they are operating as efficiently and effectively as possible. Take advantage of TR Calibration's fully equipped laboratory with a team that's dedicated to providing quick, affordable, and reliable testing and calibration of these instruments. We calibrate insulation resistance testers from brands such as Megger, Kyoritsu, and more.
With NATA accredited to ISO17025 laboratories, TR Calibration can provide you with equipment that's calibrated to exacting standards.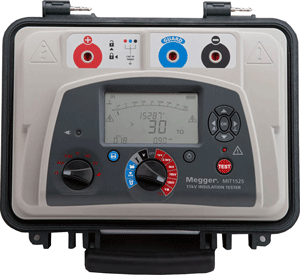 Our extensive capabilities can be viewed using our Online Quotation Request Form. For any other construction related enquiries, please call 1300 790 480 or email us.
Why choose TR Calibration?
We are a highly regarded NATA accredited lab with state-of-the-art facilities and over 40 years of industry experience. We offer a standard 10-day turnaround for pre-booked items, a HyperCal "next on bench" express service, as well as a competitive price guarantee. Book with confidence for either Endorsed or Non Endorsed reports compliant to IS017025 requirements for calibrations.