Insulation Tester Calibration Service
Calibration of insulation testers is important to ensure that they are operating as efficiently and effectively as possible. Take advantage of TR Calibration's fully equipped laboratory with a team that is dedicated to providing quick, affordable, and reliable testing and calibration of these instruments. We calibrate insulation testers from brands such as Megger, Kyoritsu, and more.
With NATA endorsed and ISO certified laboratories, rest assured TR Calibration can provide you with equipment calibration to exacting standards.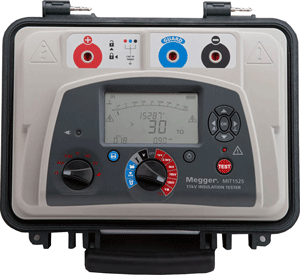 If you have a requirement for NATA calibration please contact our friendly team today
on 1300 790 480 or email us for a quote
and turnaround times.